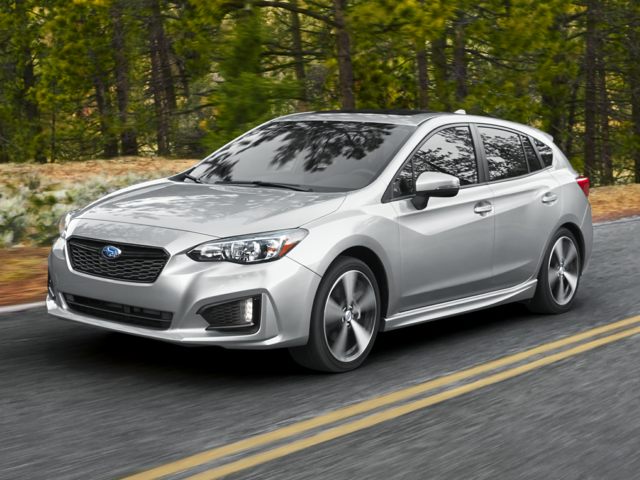 When you choose the 2019 Impreza, you will have loads of options to decide between so that you can find the right combination that suits you and your lifestyle. Are you more of a hatchback driver than a sedan driver? That's fine, the Impreza comes in a hatchback body style that allows for more cargo space while maintaining a stylish look. The Impreza presents you with a variety of features that will make your driving experience safe and enjoyable.
When you own an Impreza, you will feel supported in your active lifestyle because every Impreza model comes with roof racking capabilities, and roof rails come standard on Premium and Limited 5-door models. Wherever your next adventure might lead you, you can bring along the right supplies to go biking, kayaking, and more.
The Impreza is designed with 60/40-split fold-down rear seats, so you will have access to 55.3 cubic feet of cargo space with the rear seats tucked away. And when the seats are up, your backseat passengers will have 20.8 cubic feet of space to enjoy.
It should go without saying that the Impreza offers Symmetrical All-Wheel Drive, but it's worth the reminder every once in a while. The Impreza's all-wheel drive continually routes power to all four wheels, which ensures that your car has excellent grip in all types of conditions. With this balanced layout, you create a solid connection with the road for a responsive, controlled driving experience.
The Impreza features a 4-wheel fully independent suspension system that keeps your ride smooth even when the road is rugged. The suspension serves you just as well on the back roads as it does in the city by allowing you to feel connected without the experience feeling jarring.
Even though we haven't gone over the suite of cutting-edge safety and driver assistance features or the infotainment system, you can begin to see why there's plenty to love about the Impreza. If you want to find out more, browse our 2019 Impreza page and speak to one of our friendly automotive experts about what they love about the new Subaru Impreza.