​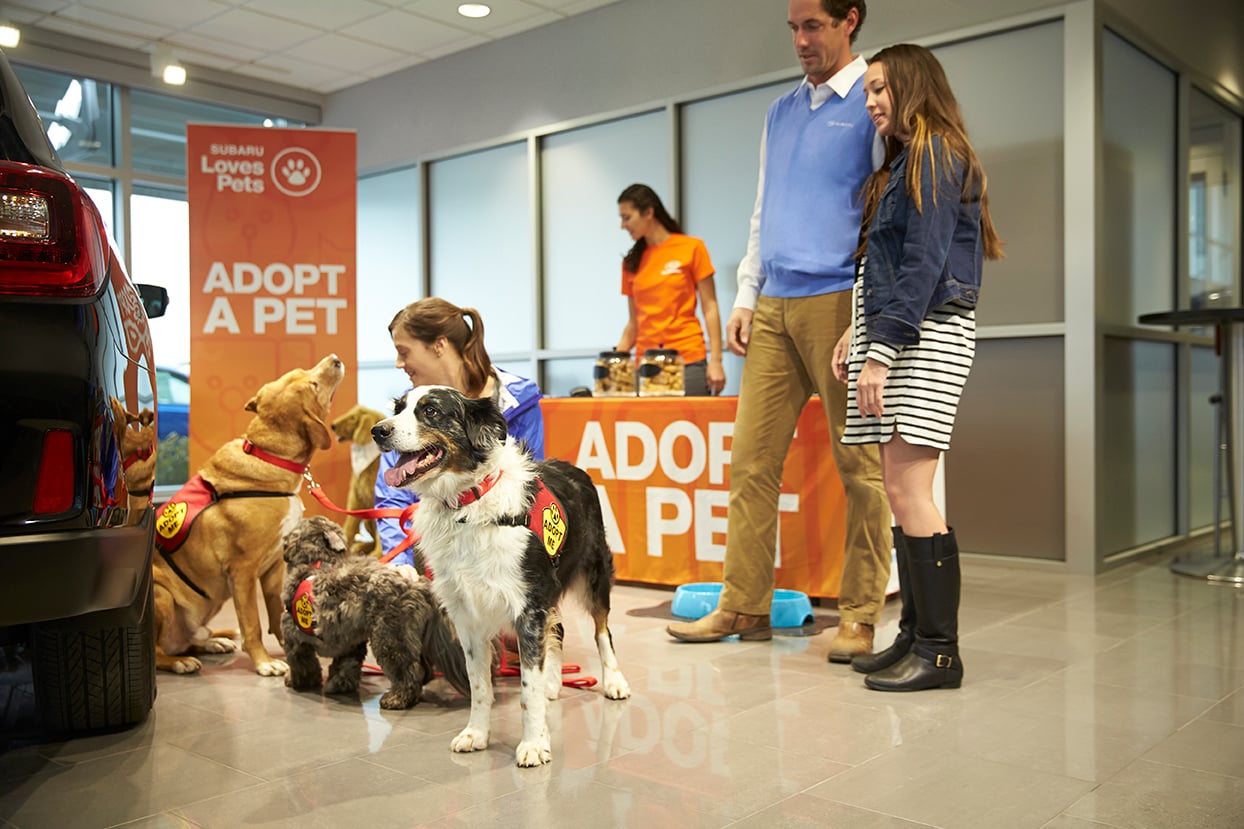 Subaru has long been known for connecting to the community beyond automobiles. The automaker's display of community care was in full display by hosting pet adoptions during the 2020 Philadelphia Auto Show.
At the annual auto show, running from February 7-17, Subaru helped a number of pets find new homes. This initiative was part of the Subaru Loves Pets program, which seeks to help dogs and cats find welcoming homes in the community.
To help make the adoptions a success, Subaru partnered with six local animal shelters. The Philadelphia animal shelters who participated in the event included Philadelphia Animal Welfare Society, 1 Love 4 Animals, Morris Animal Refuge, Delaware Valley Golden Retriever Rescue, TLC Rescue PA, and Providence Animal Center.
During the event, auto show attendees were able to meet and play with the pets. Inevitably, great connections were made, and the shelters began the adoption process on the spot. To ensure that the animals find the best home, all potential adopters were put through a screening process at that time. Thanks to this initiative, several sheltered dogs and cats were able to find new homes.
Subaru America expects to expand its Subaru Loves Pet program and work with other shelters in future Philadelphia Auto Show events. This initiative is merely a brand of the wider Love Promise vision for the automaker. This fantastic program seeks to positively affect as many lives as possible. This is one of the many reasons why Subaru has one of the highest levels of customer loyalty in the automotive world.
Here at North Reading Subaru, we're proud to sell new Subaru models because we believe in the vehicles they make and the principles the brand at large represents. Join the family, and keep your eyes peeled for future Subaru Loves Pets events to get your own furry friend.