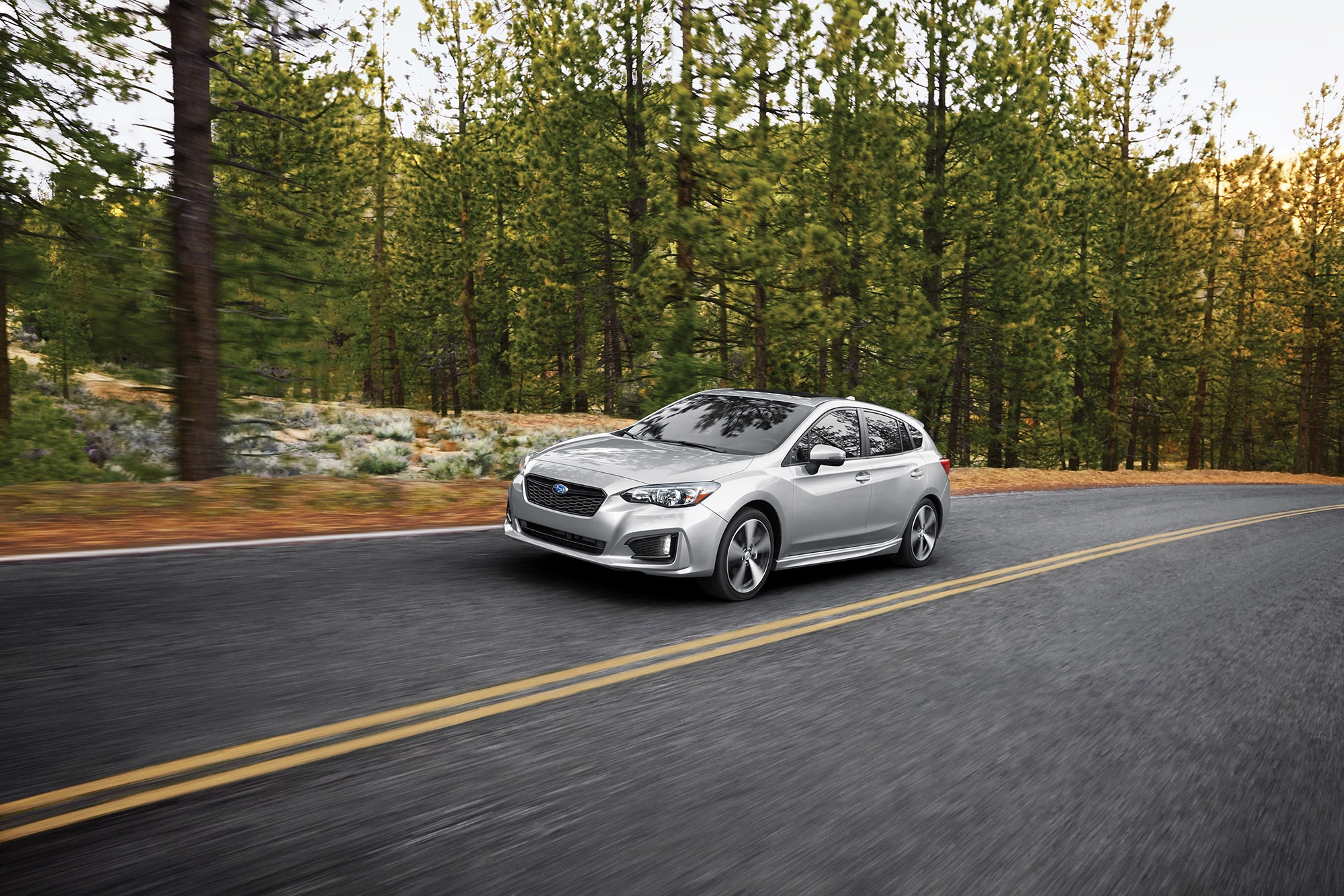 If you're like many Boston drivers, you want to be able to drive a sporty car that's safe and reliable. Well, if you also like the idea of getting a vehicle that's affordable and stylish, the Subaru Impreza has everything that you're looking for. This car is attractive on many levels, and it has enjoyed a lot of success in the local market. At North Reading Subaru, we'd recommend that you check out our used Subaru Impreza inventory if you want to make a smart purchase.
Why Buy Used
It's a wise idea, from a financial standpoint, to get an Impreza that's been pre-owned near Medford because then you'll be able to stretch your budget further. If you're financing, you won't have to apply for as much credit, which can be beneficial in the long run. Going with a used model also means that you have the opportunity to treat yourself to a more upscale trim than you would otherwise be considering.
On many of our used models, there are several high-tech components. In an Impreza, you could have smartphone connectivity, a large touchscreen with navigation, and multiple driver-assist systems that can continually watch out for problems on your behalf. It's amazing what cars can do, and it can be very reassuring when you're behind the wheel of a vehicle that can actively work to keep you safe.
It's important to note that the Subaru Impreza can have a few different configurations. It's available as a manual and an automatic, and it's available both as a sedan and hatchback. Some customers prefer the traditional body frame of a sedan and want a completely separate trunk from the seating area. Others need more interior space and are attracted to the versatility of the hatchback. Either way, the Impreza will have comfortable seats, a good amount of legroom, and many convenient features in the cabin.
Our team is ready to help anyone in the area. Let us know if you're interested in a used Subaru Impreza near Belmont and Lawrence, and we can walk you through your options.