Classic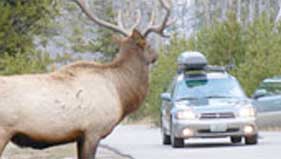 Covers major parts including engine, All-Wheel Drive, transmission, towing and car rental.

Variable Term Length
Choose from 8 different options covering up to 7 years or 100,000 miles.
Towing and Rental Benefits
During covered repairs, you'll receive towing and rental car reimbursements.
Comprehensive Coverage
Includes wear and tear, on-board computers and other items often excluded from service contracts.
Gold Plus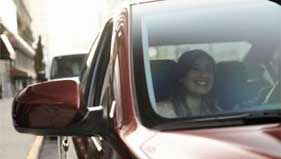 Includes Classic Plan coverage plus air conditioning, electrical, steering, front suspension, brakes and more.
Transferable Coverage
Choose from 8 different options covering up to 7 years or 100,000 miles.
Genuine Subaru Parts
Repairs are made with genuine Subaru parts by factory trained Subaru technicians.
No Deductible
Plans are available with no deductible or as low as $50-$100 options.
Frequently Asked Questions

What vehicles are eligible for Added Security?
Added Security was created exclusively for Subaru vehicles. Any Subaru model that is still covered under Subaru of America's basic warranty is eligible for Added Security unless it is used commercially or is equipped with a snowplow.
What is the cost of an Added Security plan?
Plan costs vary depending on the terms of the plan (length of coverage, deductible amounts etc.). Your local Subaru Dealer would be in the best position to give you specific pricing for all of the available plans.
How long does the service contract coverage last?
You can select the length of coverage that best suits your needs. You have a choice between eight different plan terms. You can even choose a plan that covers your Subaru until it is seven years old or has accumulated 100,000 odometer miles, whichever comes first. The plan term is calculated from the start of the factory warranty and at zero miles.
What Should I do if I have a mechanical breakdown?
Try to get your Subaru back to your Subaru dealer, unless further damage would result from driving it. Otherwise, you can call our toll-free claims number for assistance. Added Security is honored throughout the United States and Canada.
What should I do if I need roadside assistance?
If your plan includes roadside assistance coverage, Cross Country Motor Club will send you a separate package which will provide a 24-hour toll-free emergency number to call, as well as detailed information about the many other services available to you.
Will I have to pay a deductible?
No! You can choose a plan with a zero deductible. However plans are available with a $50 or $100 deductible. It's up to you.
What if I sell my Subaru before the Added Security coverage expires?
To enhance resale value, any remaining coverage can be transferred to a subsequent owner for a small service fee. Or, if you prefer, you can cancel your coverage and apply for a prorated refund.
Make an Inquiry
* Indicates a required field